I worked with Taylor from 2001 to early 2014. He had a strong influence on my rehabilitation.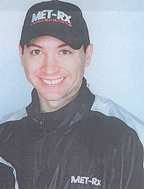 M.S., C.P.T., C.S.C.S., M.E.L.T.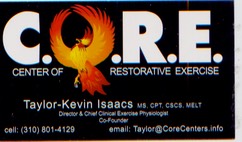 "If it is to be, it is up to me" The ten most powerful two letter words. 
National Provider Identifier (NPI) number : 1063657419
(310) 801 4129                   (310) 966 1175 (fax)
Email: taylorkisaacs@gmail.com
You can read about Taylor here or go to his website:

Website:www.taylorkevinisaacs.com 
Clinical Instructor/

Clinical Exercise Physiologist

Former Professor, Kinesiology Department, California State University, Northridge

Kinesiotherapist  (Certification # 97-07-11-003)

Neurorehabilitation Specialist (Certification # 97-07-11-003)

ACE (American Council on Exercise Trainer of the year, 2002

IDEA Trainer of the year, 2002

MET-Rx World's Best Trainer 2000 and 2001

NSCA Strength and Conditioning Specialist

Clinical Exercise Specialist

IDEA Master Fitness Trainer

Certified Post-Rehabilitation Exercise Specialist

Honored Award-winning IDEA Expert Author

Myofascial Elongation Lengthening Technique Certified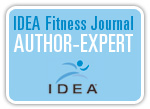 BIOGRAPHY
Taylor-Kevin Isaacs M.S., C.P.T., C.S.C.S., M.E.L.T. is a highly credentialed award winning Kinesiologist/clinical exercise physiologist and certified strength and conditioning specialist.   This former professor of Kinesiology at California State University in Northridge was named the IDEA Trainer of the Year in 2002, the American Council on Exercise (ACE) Trainer/Clinical Exercise Specialist of the Year in 2002, and was the two-time Grand Champion MET-Rx World's Best Trainer in 2000 and 2001.  In July 2009, he was honored and recognized as an award winning IDEA expert author. Currently, in private practice, he teaches, conducts clinical research, interns allied health profession students and trains a variety of private clients.
Taylor–Kevin Isaacs is a kinesiologist/clinical exercise physiologist, IDEA master fitness trainer/Clinical exercise specialist, NSCA certified strength and conditioning specialist and former professor of kinesiology at California State University Northridge where he taught Therapeutic Exercise for Special Populations, Functional Anatomy, Biostatistics, Strength Training and Conditioning, Adapted Strength Training and Soccer.  Taylor is currently in private practice where he administers therapeutic exercise to individuals with a variety of diseases, physical disabilities, and/or musculoskeletal injuries and also conduct sports-specific conditioning with a number of nationally ranked athletes. 
Taylor's clients range from a healthy twelve year old nationally ranked tennis player to a ninety-two year old with left side hemiplegia following a stroke, coexisting Parkinson's Disease, osteoarthritis of the right hip, knee, and ankle, Coronary Artery Disease, and hypertension. Many of Taylor's clients include persons with special needs or special disabilities such as, Spinal Cord Injury, Muscular Dystrophy, Multiple Sclerosis, Cerebral Palsy, Diabetes, Traumatic Brain Injury, Post-Polio Syndrome, Friedrich's Ataxia, Fibromyalgia, Viral Encephalitis, Cancer, AIDS, and various musculoskeletal injuries, i.e, back pain, carpal tunnel and shoulder syndromes, and a variety of hip, knee, ankle, foot, and shoulder conditions, including joint replacements.
Taylor is a locally accepted, nationally known, and internationally recognized presenter on a variety of rehabilitative exercise, fitness, health and wellness, performance and preventive intervention topics. For example, in 2009 Taylor was invited to lecture at Kaiser Permanente's Physical Medicine and Pain Management Continuing Medical Education Symposium.  The physicians there were in attendance as part of their official continuing education required to maintain their medical licenses.  One of the topics of his lecture was, "A Step-by-Step Approach to Training Clients with Neuromuscular Disorders." The purpose of the presentation was two-fold. First, to establish respective improvements resulting from long-term dedicated commitment to therapeutic exercise.  Second, it will also validate the efficacy of therapeutic exercise for a wide variety of physical disabilities, musculosketal injuries, diseases and a host of other disabling conditions. 
Taylor conducts clinical research in the area of the effects of exercise on improving function, independence, and self-efficacy and in the prevention and/or the reduction of risk in the variety of degenerative changes and secondary complications that typically accompany a disabling condition and/or a sedentary lifestyle.
Taylor also interns the Kinesiology students in their rotation of Applied Kinesiology and Therapeutic Exercise for a variety of options within the allied health profession, for example:  Physical therapy, occupational therapy, recreational therapy, clinical exercise physiology, personal training, doctor of chiropractic, osteopathic medicine, nursing, traditional Chinese medicine, acupuncture, massage therapy, and medical doctor.
In summary, Taylor teaches, conducts clinical research, interns students within the allied health profession, and conducts therapeutic exercise with a variety of private clients, referred by physicians, whose patients require a highly personalized, individualized and specialized integrated structural progressive approach in order to effect the greatest return of function possible.
Professional practice(s), policies and procedures
Taylor-Kevin Isaacs holds Masters degrees in Kinesiology and Clinical Exercise Physiology : A scientific program that focuses on the anatomy, physiology, biochemistry, and biophysics of human movement, and applications to exercise and therapeutic rehabilitation. It includes instruction in biomechanics, motor behavior, motor development and coordination, motor neurophysiology, performance research, rehabilitative therapies, the development of diagnostic and rehabilitative methods and equipment, and related analytical methods and procedures in applied exercise and therapeutic rehabilitation.

Article about Taylor in New Mobility Magazine 12/2010
This is a video taken by Lonnie Dillon, as part of presentation he did as a student at CSUN: 
20 questions
Read an article I wrote: What Taylor Has Done For Me
Here is an ever growing list of "Taylorism's"*
*easy to remember sayings that Taylor has either created or collected. These are more generally called aphorisms. 
Do you want to be more like Sara Lee or Bruce Lee?

Do you want to feel more like a loaf of bread or a thoroughbred? 

We will work on fitness, not fatness

At the gym: more gab, more flab; less gab, less flab (focus on exercise, not conversation)

It's a matter of metabolism rehabilitation

Always speak with liquid fire, verbal rocket fuel

You are The Man, The Myth, The Legend

Scholarship (learning): Adding a brick to the wall of knowledge

The process is the progress

Proof that Attitude is more important than Hard Work or Knowledge: If a=1, b=2, etc., then the letters in 'Hard Work'=98(%) and Knowledge=96(%), but Attitude=100(%) !!!

There are two parts of Exercise Success:
      -Dedication (showing up) and
      -Concentration (what you do when you show up).
To succeed, you must 
      -See It (visualize your goal),
      -Say It (positive self-talk) and
      -Become It (actualization).

To be persuasive, you must be capable, believable and truthful.

Nutrition affects the way you Feel, Think, Look and Perform.

The Triple M to continual fitness:
      -Make up your Mind,
      -Watch what you put in your Mouth,
      -Put your body in Motion.

The world gets out of the way for a man with a plan.

To believe it is to be it.

Do everything with a religious-like passion. Have the fervor of a zealot with enthusiasm.

Adopt the James Dean philosophy of living every day as if it were your last but dreaming as if you were going to live forever.

There are 1440 minutes in a day. Each is a gift that cannot be returned, exchanged or refunded. Spend them wisely.

I'm not going to allow my musculoskeletal system to atrophy, my cardiovascular system to become deconditioned, or my joints to adapt to a shortened position.

It's not what you get from an experience, it's what you become.

In training me, he promises to be teaching it, preaching it, learning it, living it and loving it.

When making a choice between responsibilities (such as a family member in need of your help and work) remember the 5 Fs: Fight Furiously For Family First.

If you want lower blood pressure, cholesterol, etc., you need to have a good slumber number. Adequate sleep (usually 8 hours/day) is the best way to keep these down.

If you are injured, remember the PRICE rule:
   Prevention
   Rest
   Ice
   Compression
   Elevation
Ongoing Success:
   Education
   Dedication
   Enthusiasm
   Effort
   Sustained Effort

WAR: We Are Right

Do you want an awesome stomach? You want to go from a a 1 pack to a 6 pack? From a wash cloth to a washboard? To look like the belly of a turtle? 

WELL: Walk Everyday for a Long Life

Hopefully you wake up every day with victorious pep in your step and slide in your glide.

Do the right thing but make sure you do the thing right.

This is how you feel with exercise: Fit in the body, High in the spirits, Ready in the mind.

Vision without action is a daydream; action without vision is a nightmare

FEAR: False Expectations Already Realized

When you meet someone you are only seeing their false personality. Then you get to know their personality. But that's only the tip of the iceberg. The bulk of who a person is, their character,  lies beneath the surface.

You're in SHAPE when you're:
   Spiritually healthy
   Heart healthy
   Attitude healthy
   Personality healthy
   Emotionally healthy 

You've heard of No Pain, no gain? Here's Taylor's take on that: No pain = no pain, Train, don't strain, No train = more pain.

Be an aquaholic: you don't want to go to dehydrator's anonymous.

Your lifestyle determines your deathstyle.

Flexibility training is waist training.

In order to finish first you have to first finish.

Many people LIKE to exercise at a gym. Most people do not like to WORK. Therefore instead of WORKING out, you should LIKE out!

Inactivity wastes, activity strengthens... activity is life.

The more educated you become the more problems you can solve. The more problems you solve the more solutions you have. The more solutions you have the more choices you have. The more choices you have the more opportunities for you to maximize your personal and professional growth.

E=mc2      Education = More Confidence Squared.

Standing and walking are temporary phenomena. Your #1 goal is to stay healthy and fit for the rest of your life. 

Success is getting what you want. Happiness is wanting what you get. 

LIGHTS - MINDSET
   CAMERA - VISUALIZATION
   MOTIVATION - THINKING TO DOING
   ACTION - DOING

The 6 pillars of character are:
Trustworthiness

Respect

Responsibility

Fairness

Caring

Citizenship
TEAM has traditionally meant Together Each Achieves More, but here's Taylor's take on the acronym:
Teach

Enforce (Reinforce)

Advocate

Model
Ethics: Do what is right instead of what works.
Think like a man of action, act like a man of thought.
KMF = Keep Moving Forward

Consistency is the water to the garden of success

Motion is lotion, movement = improvement. Rest = rust.

If you want to have the highest level of LRP (Locker Room Power), you need to know your ABCDEs: Attitude, Belief, Commitment, Dedication, Effort

Want to get thinner? Diminish your dinner.

Improve 5 things a day and you'll be on your way

The lingo you learn = the respect that you earn.
PRIDE=Personal Responsibility In Daily Efforts
A well spent day brings happy sleep and a good night's sleep brings a happy day.
This page was last updated on